About us
Dance Avenue Performance Team (Polish Champions in Latin Show IDO) is a group of dancers with many years' experience in a variety of dance techniques. Their performances include New York Salsa influenced by other dance styles such as jazz, afro, modern dance and ballroom. The high level of Dance Avenue Performance Team dancers, as well as their professional skills and high profile performances, have often been appreciated during international festivals in Paris, Riga, Porto Rico, Berlin and many others.
Monika Grzelak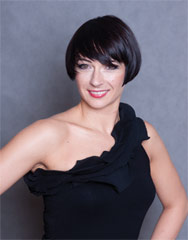 The founder and leader of Dace Avenue Performance Team is Vice-World Mambo Champion IDO and multiple Polish Salsa Champion - Monika Grzelak.
Monika has choreographed for the Polish and Ukrainian editions of the TV show "You Can Dance". She also appeared in the "KOCHAJ I TAŃCZ" ("LOVE AND DANCE") movie, where she was a co-author of dance choreography.
Since 2001 Monika works with several theatres taking part and choreographing their projects. Those include Musical Theatre from Gdynia ("12 Branches") and Sopot Dance Theatre ("D- KOD-R", "3xNoirDanse", "Nature").
Paweł Rymarczyk


Dancer with the highest international Ballroom Dance class "S". Seven-times Polish champion as well as finalist in the European and World Championships in the category Latin Dance Formations.

Winner of the Polish Championships in Salsa as well as Latin Show Formations in 2010.
Among his impressive dance achievements is a tournée in China (at the invitation of the Chinese Minister of Culture and Sport) and Japan, as one of Europe's best so Ballroom Dance couples in the category '10 dances'.
Since 2012 he collaborates with the Sopot Dance Theatre working on the play "Nature".
Magdalena Najdrowska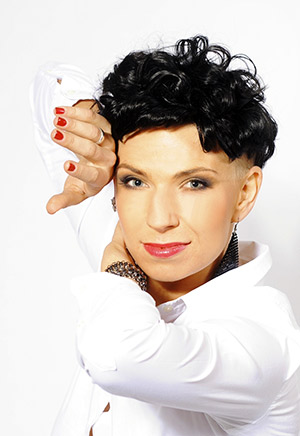 Started from contemporary dance and later moved onto disco dance, hip hop and salsa For 7 years, she was also a cheerleader. Multiple Polish Champion in the category Latin Show Formations, winner of the Polish Cheerleading Championships as well as Polish representative at the European Cheerleading Championships (2007).

She also won many medals in disco dance and modern dance at international competitions and festivals.
Magda is a certified physical recreation instructor, specialising in fitness, coach of the Polish Cheerleaders Association of Cheerleaders and official Zumba instructor level I and II.